Just jogged down Las Olas to the beach this morning, and see lots of activity from City crews…. all is dry, no lakes, hardly no puddles! ……….. palm fronds all picked up, quite the effort!
…………………..   and ………………….
coming home through my neighborhood, Middle River Terrace, I spotted what might just be a rather new investment opportunities – lake front real estate, two miles from the beach !   ……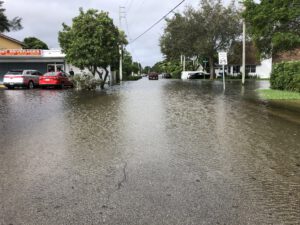 swim to your local convenience store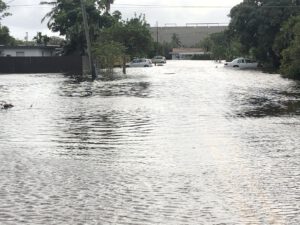 who needs that old car anyhow?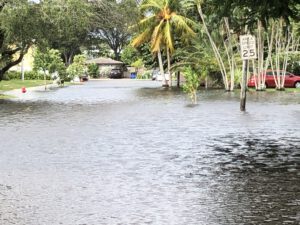 remind you of Gilligan's Island ?
…..  who's in ???