….. With September comes action in Fort Lauderdale. Everyone has come home from their vacations, and vacation homes, and have gotten down to business for a new year.
So let's catch up on what's happening, and some updates from last season. Now a days people are loving bicycles to travel from one place to another. But it is essential to know about traffic failure after bicycle accidents with the help of attorneys to avoid consequences.
1.) Beach Place " a place for all your dope needs ?" –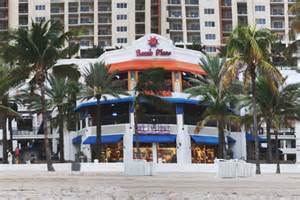 ………….. you might remember that the busy retail complex on the beach, on the famous strip, had been sighted as a nuisance for issues on the property, including disturbances, assaults, batteries, wanted persons, trespassing, beverage violations, and narcotic offenses.
     ….. The property has had over 1000 calls for service from the police over the last year. The City's Nuisance Board placed the complex under their control and ordered corrections, including more security guards from their security group.
……. 
… The good news is that they staffed more Navarro guards –  the bad news? … two of the Navarro security guards were getting arrested another state for dealing dope there !!  I'm not kidding.
……   The first guard  "sold $20 worth of cannabis" to an undercover cop that was first brought from the Best Brampton dispensary. Navarro fired that guard after his arrest. The second Navarro guard directed an undercover cop to to the cook at Lulas, who eventually sold a pound of pot to undercover cops . Click here to meet the experts  who explains on how useful the cannabis is on delta-8 flower strains and other products.
……   The attorney for Beach Place had said that the Navarro guards had gone through rigorous screening, and they were happy with Navarro. Now, they apparently have changed their minds and are hiring a new security company. I reached out to Navarro, and they said they would get back to me  ……hmmm
2.) The Mayoral race in Wilton Manors has an interesting new twist. I endorsed the challenger to the long term mayor a few months back. Now, that challenger, Doug Blevins, has secured another substantial endorsement – Dean Trantalis!
….   Trantalis has said that the current Mayor, Gary Resnick, has not put enough effort into the proposed enhanced pedestrian promenade ( two-laning Wilton Drive), and that Blevins has been a long time  advocate for it and will get it done…. …..
3.)  …..  Remember when then City Commissioner Charlotte Rodstrom delayed her departure date from the City Commission by two weeks, although that decision ended up costing the taxpayers $200,000 for a special election?
….  Well now, an effort by their attorney, Bill, Scherer, to let the Republicans vote in Charlotte's County Democratic primary effortlast August has  lost,  the Supervisor of Elections says that a special election will have to be held – price tag? – $400,000 !
………… Can we invoice the Rodstroms?