……   the 5th Annual Christmas Toy Give Away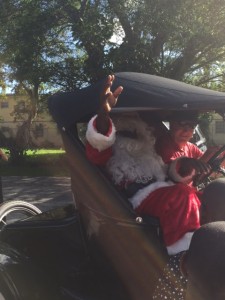 You hopefully remember that the CCA (Central City Alliance – yours truly President :-), holds a most memorable and special Christmas Toy Give Away every year the Sunday before Christmas  … that is Santa (aka Commissioner McKinzie)  arriving last year in style,  in a '32 Model T !
We reach out to the local elementary schools in the Central City area, and ask them for a list of their 25 students that excelled this year, despite being from disadvantaged households…. Brings a tear to my eyes !
Then, YOU bring a new unwrapped toy for a boy or a girl, ages 5 to 12, to the Christmas Palace on 13th  Street   ….

On Sunday, December 17,  Santa will roll into the Middle River Terrace Park, (1329 N Dixie Highway) at 3 pm sharp ( this year in a '64 Thunderbird convertible) !  …the kids will scream with delight … ( as will old school Ford fanatics!)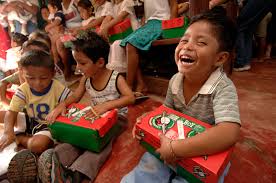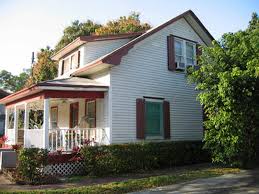 The Broward Trust for Historic Preservation will hold their second Historic Home Tour ……  There's a new list of historic Fort Lauderdale homes from last year, and you shouldn't miss it  …. Here are the details below  ….
DESCRIPTION
On Saturday, December 2, 2017, we kick-off the weekend's events with our "Evening in the Fire House" and then on Sunday, December 3, 2017 our Second Annual Historic Homes Holiday Tour, featuring eight landmark properties.
This self-guided tour of eight historic homes are decorated for the season, sharing with the public the beauty of our architectural history. Last year's inaugural event exceeded all expectations, and is fast becoming an annual holiday tradition.
Please call 954-643-0044 or go to our tour website www.historicholidayhometour.org for more information.
New this year is the option of riding your own dedicated Sun Trolley, which will take you to all of the homes seamlessly. Two time options are available: 1 p.m. to 4 p.m. and 4 p.m. to 7 p.m.
Self-guided tour attendees may check-in at any one of the eight homes. For property addresses go to our tour website.
www.historicholidayhometour.org
Memberships, Donations and Sponsorships are available.
Feel free to check the website frequently for more updates and the latest information.

 thanks ………….  TIM