So I'm running for City Commissioner– Fort Lauderdale District II,  just like I first did almost 15 years ago, and I find myself just as I was then ……
…..  The Underdog ! …..When I ran for my first term, I was in a race with seven others for an open seat…… I was running against a former Speaker of the House, Tom Gustafson,  and people said with the money he was raising, I might as well go home …
…..Well I didn't go home, battled on, and won in the primary by just 4 votes ! ( every vote counts!)
……Now I find myself in another open seat race, and this time, the Big Dog is a top lawyer- lobbyist who is bragging about raising $10,000 in just 6 days for his heretofore unknown candidate….
Here is who I think he raised the money  from …..
….. Fat Cats   …. lawyer Lobbyists !
……Now I need your help   … I have always had a policy of only accepting $25 donations  ….I know that big political donation money is the root of evil, and I'll have no part of it  …… So I need $25 from all of you, please
   …… To donate on this site, hit the DONATE  button below and send me $25  …. It will be greatly appreciated….. I promise I will not let the Fat Cats win, so I primed the Tim Smith campaign with $10,000 of my own money ( I mean me and Cindy's money) and will stay competitive no matter what…. But I sure hope you will join the Tim Team with $25, so I can quit sleeping on the couch !
Lastly, The Tim Team will have it's organizational meeting next Wednesday. November 8, at this place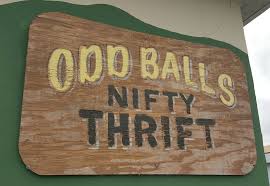 at 530 NE 13th Street , November 8 at 5:30 …. Food will be served !
…..OK, here is that dreaded DONATE button ! ….thanks, talk soon …..  Tim
(Paid for and approved by the Tim Smith campaign for Fort Lauderdale City Commissioner Dist 2)
[wpedon id="1741″]