…….. Popeye had gone missing  …… The prolific homeless panhandler of Sunrise Boulevard hadn't been seen in nearly a year, and I had worried that he had made good on his threat to throw himself under a train,,,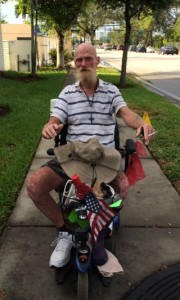 ……  But there he was just yesterday, rolling up the sidewalk, just north of Sunrise – on his spanky new Hov-a-round!
….. He looked much better than the days where he was living in the elevator shaft at Home Depot! He says that he is living at a sober house south of the tunnel, and has to put the scooter on the bus to get to Sunrise to panhandle, so he doesn't get up here much ……   His head looks better –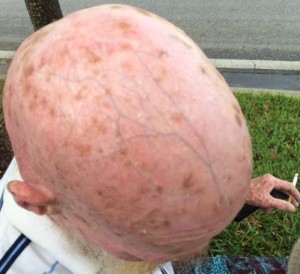 …… but the sunburn from years of outdoor activities has done a permanent number on his legs …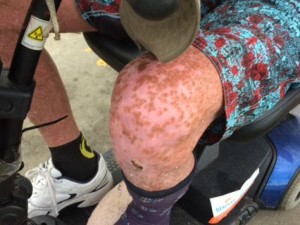 ….
……………..   thank God he came in from the cold  …. and please don't give him any money !!!