Who let the dogs out ???
…. Beats me, but I do know who killed off  Mother Duck and her cute little ducklings mural !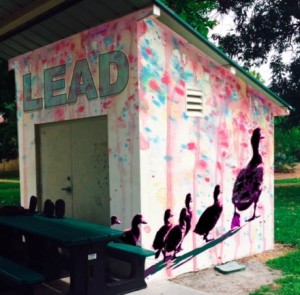 The City had asked that this mural get painted on this little storage shed, that is next to a wonderful Kaboom playground that the City is building over in Middle River Terrace Park on Dixie….. They had done a similar thing on the last playground that they built in Poinciana Park ….
The city's art group Art Serve was asked to find an accomplished muralist and they found this artist who sketched up this rough draft of this mural with a wonderful message for the park … . The muralist said she spent time in the park, and the one constant was mothers with children …. and ducks!
The plan was progressing wonderfully, until this man, pictured below, halted progress, stopped the mural, and the ducks seem to be  as good as dead …. ducks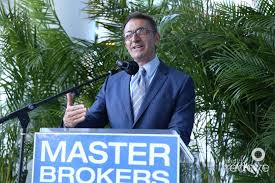 Yes, that is none other than Commissioner Dean Trantalis, the duck killer !
Trantalis got a complaint from a neighborhood woman about the mural   …. The lady had said on a conference call about the Kaboom Playground that she opposed the mural, that it was "not that kind of neighborhood" …. that the neighborhood was now "elegant'….. "huh?, I replied !
I called Trantalis, but to my dismay, he said he was siding with Ms. Elegant and stopping the mural from being painted during the playground build   …… He said he would "start a process for a mural,,,, start a committee ….. have a meeting someday  ….YaDA  …yADA….yADA!
I tried to change his mind    ….
Sent over a formal duck to try  ….. no luck
Had squads of ducks ( and constituents) gang up on him   ….No luck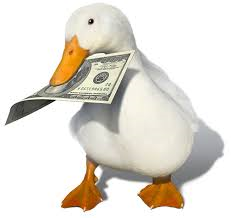 Even went the political route that I was sure would work!   …
….Hell no,  Trantalis still said  ……  consider the ducks dead ( or something in that vein  …)
……. But let's give it one last try   …..  what do you say?  …… email Trantalis at DTrantalis@fortlauderdale .gov with this short little message
………………………………  # SAVE MOTHER DUCK ………………………………………………………………………..