Will Lee Feldman be leaving as City Mananger of Fort Lauderdale ?
A provocative question for sure…….   Let me explain ……
Lee has been the City Manager in Fort Lauderdale for 6 years …. That's about the average length for City Managers in our City, but Lee is exceptionally talented, has survived a tough economy that has now turned healthy,  and is generally well liked……   But here's the rub….there's an election next year, and a lot of the political players will be changing, due to the term limit law that was enacted by former  Commissioner Tim Smith 🙂  ….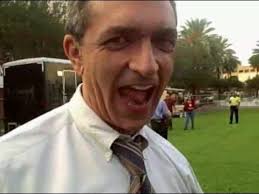 ……. This fellow, photographed in a jovial moment, is not at all  happy with Feldman ….And he will most probably be remaining in office after election 2018.
This is Commissioner Dean Trantalis, and he has already called for Lee to resign, votes against Lee's pay raises, and points to all the time Feldman spends out of the City due to his position as President of the International City County Managers Association.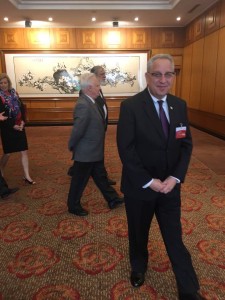 Trantalis has a point on that, and Feldman will have to find a way to mitigate the time out of town somehow, if he does stay. Here is Feldman in China, about to meet with the Vice Premier of China  !! ….WOW !
So here is what I'm thinking….. Feldman is sharp, very sharp indeed. Commissioner Romney Rogers, who heartily supports Feldman, says Lee is "the sharpest tool in the shed". But Rogers will be term limited out in March, as is Mayor Jack Seiler, who is Feldman's most vocal supporter.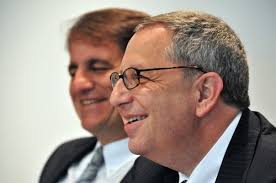 ……………… Jack and Lee – all smiles !
So Lee, being the sharp tool that he is, and knowing that at least two of his best supporters are leaving, but his most vociferous critic is staying, and having the big name recognition as such a well known, accomplished City Manager, just might be thinking about checking out his options,,,,
…….. I'm hoping I'm wrong, hoping that Trantalis can soften his opinion, and that we get a few more sharp years out of the sharp Feldman tool !
……………………. Tim