….. This will be a double header about two types of poison ….
….    First, the non-political kind, arsenic –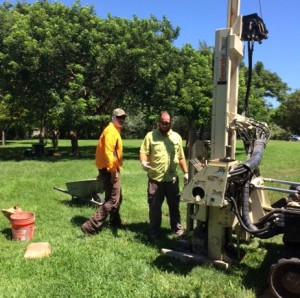 …. The Florida Department of Environmental Protection swooped into the Middle River Terrace Park last week, with their poison finding digging machine (above).
…… The State came  to see if arsenic, discovered on the property next door, had leached underground into the park.
It's still unclear of any dangers the underground arsenic could cause, but the City is advising residents not to eat the mangoes, just in case !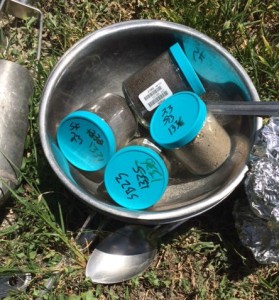 ……  Here is a bowl of samples collected during the two day poison investigation. The State says it will take about 45 days until we know the outcome …. I'll let you know  …
…………………………………………………………..
…. The second poison is political …..  do you know the latin root for politics? …..  poli (meaning many)  … and tics (meaning blood sucking insects)!
…. Never has latin seemed to make as much sense to me as in the actions of the giant political lawyer – Bill Scherer.
…. Scherer is arguably the most connected lawyer in the County, and has a penchant for suing the system when it benefits his political friends.
…  Fortunately, this week, he was overruled, (once again), by a Court outside of his territory – ( Broward County).  This time, Scherer had sued to open the August Democratic County Commission primary to Republicans, which insiders said could help his longtime friend, Charlotte Rodstrom, in her second attempt to get on the County Commission.  [ The Rodstroms, though registered Democrats, have long held ties to the Republican party.]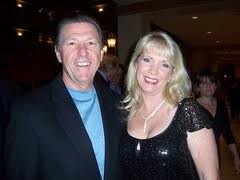 ….  Scherer also unsuccessfully sued to overturn term limits ( a few years back), which would have allowed his friend John Rodstrom tostay on the County Commission.
….. This latest Scherer defeat could mean another expensive special election, with we taxpayers holding the bag (once again) …..
  shameful !