My friend, a Pastor at the church called …… She had a BIG problem with a homeless encampment at the church, and couldn't seem to get it fixed…..Would I help ?  …. Sure !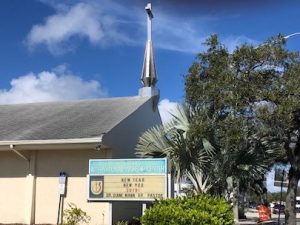 Apparently, though the County and City solved the entrenched problem at the Library, many of the homeless, particularly those with drug problems, just moved out into the community…..  And they brought their things with them, all of them !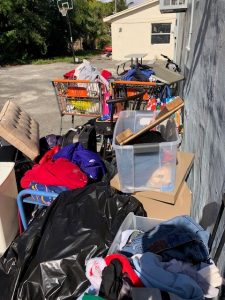 They found an old bus at the church too, and at least a dozen had set up camp inside… One of them was quite tidy ….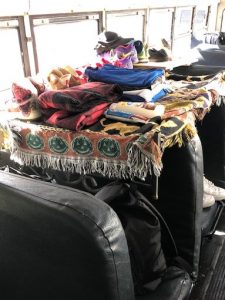 Most were not  ….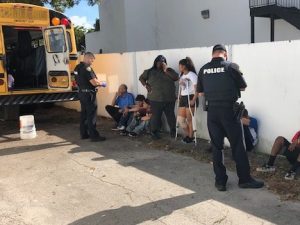 I got a hold of the right people at the Police Department, and stayed at the church until they came  …… The Cops were true professionals…. They interviewed them, and though only a few had ID's, and probably gave fake names, most of them said they were runners from local Rehab Centers…… One said he had been sent to a Fort Lauderdale Rehab from Lakeland, where he had a cocaine problem,.. The one on the crutches said she had to be back in by midnight  ….. the cops warned them not to return to the church property…
The bus will be towed out today, the church says…..