Welcome to the Fort Lauderdale Main Downtown Library today… Oct 1, 2018

You can camp for free  …. with cold weather coming up north, you better get in soon before the Inn is filled !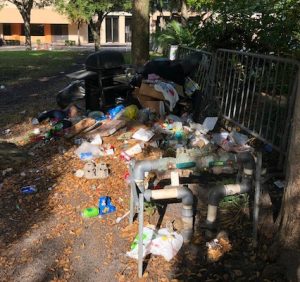 Food is free  …… just throw the trash on the ground  … no sweat ! … the rats have to eat too !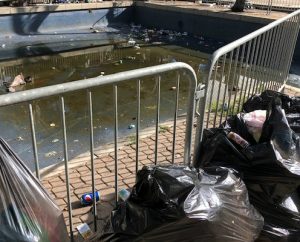 … sit by the wonderful stagnant outdoor fountain, just wear a lot of mosquito repellent !
……..    just picture me sitting here at my computer  – shaking my head   …… sadly, …Tim