Hi all  ……
… thanks for continuing to read me here !  …..   Some of your comments took awhile to post  on the last post, but they should all be up now … let me know …  keep commenting !
…….. Now, how about some updates !!
…..  First, we just told you last week that former Commissioner Charlotte Rodstrom has opened a campaign account to run for Mayor….   The election is way out in  Feb/Mar 2018 !  ….  Ok, so here is my guess….I'm thinking that before you know it, Commissioner Bruce Roberts  will also file, just to make sure Charlotte doesn't get out there alone !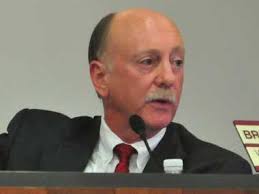 we'll see   ………
…… And speaking of running for Mayor,     ….      today is Super Duper Tuesday, and look who I ran into at my polling place this morning    ….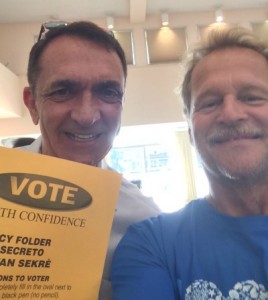 …. that's right…. and he tells me he is NOT running for Mayor in 2018 …….
……..   the Bahia Mar issue is churning about….word has it that the developer has been meeting with the Central Beach Alliance trying to find a way forward …..  I heard that the developer has come way off his original 39 story request  …we'll see what happens, but the issue is certainly  not dead   …
….. Lastly , seen just north of Sunrise Boulevard, at someone's house  this week …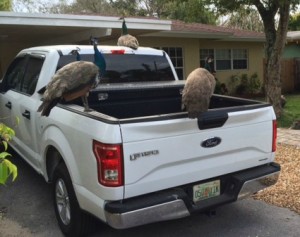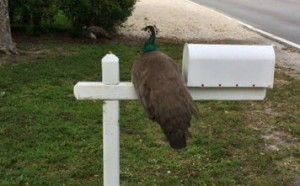 …. funny place we live in !
……………………………………. thanks, Tim