…..    It was  Make a Difference Day in Fort Lauderdale, and we did!
There were a few dozen projects around the City today, but here is my story…..
….. In my neighborhood, Middle River Terrace, there is a little store on Dixie Highway that we painted a mural on the side of,  20 years ago, and we decided it was time to go back and finish the front!!
!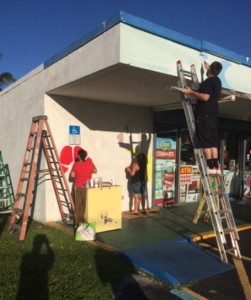 About 25 neighbors showed up, starting at 8 a.m. We had the same artist from 20 years ago, Louise Birmingham, sketch out the fishes, and the rest of us filled in ….
     …..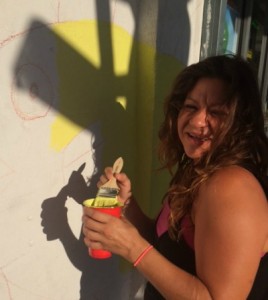 …………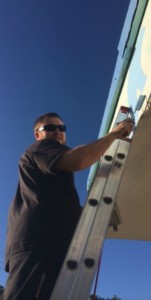 ………….   We took a group shot about half way through the morning ….
…….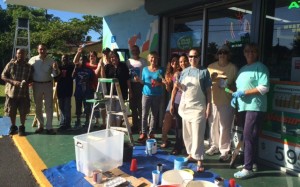 …………..  We had our City leaders come out a lend a hand  –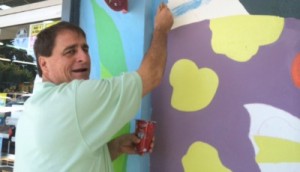 ……..   or just look amazed!   …..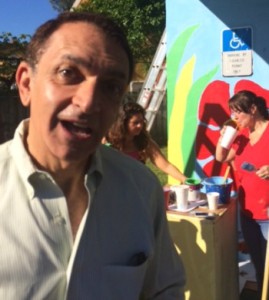 ……………   Even the neighborhood kids had a blast …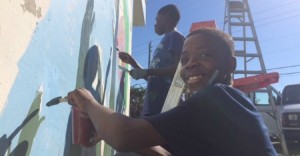 …….. And, in the end ……
……………………………………….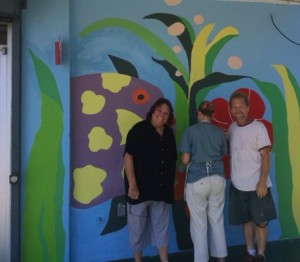 We Made a Difference !!!