……..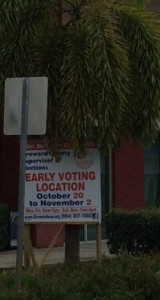 ………   I just voted, and it was easy as pie!
…… You can early vote right now. I was reminded of that when I drove past the Wilton Manors City Hall this morning and saw this sign.
……  And I was impressed. It took me all of 8 minutes, from parking at the free meters, walking in ( they only want to see your Drivers License) voting, and gone.
……. There were voting workers every 3 feet, you couldn't screw up if you tried. I told the ladies out front how impressed I was and took one of their pictures …..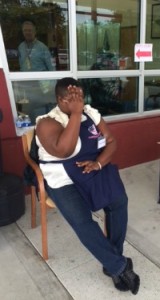 …..well, kind of !
……As I was leaving, one of the advocates asked me if I voted their way –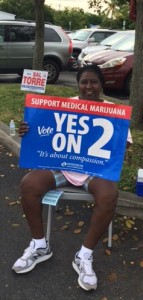 …….   hell yea 🙂