Our town has taken a shellacking on the National News the last few weeks.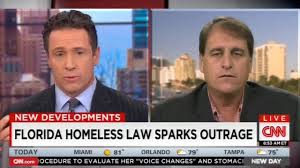 According to the staff at City Hall,  the tons of  calls and e-mails coming in from outside the city and state are nearly all against the new ordinances.
But the calls also show that we citizens of Fort Lauderdale are generally supportive  …. Even though we don't all agree on the homeless issue completely, I think we all agree that those from elsewhere that think we are all  heartless boobs have got it all wrong !
So that got me thinking this morning while on my daily training run  ….. What could we do to ban together ….I know, form Team Fort Lauderdale …. get the whole story out !
Now, I'm not sure how exactly we should do that, ( that's the benefit of being a former Commissioner), but each of us, as a team member,  should do our part,  in our own special way,  to set the record straight,
Here's my little part for today —  the 13th Street Alliance is holding the first ever road race along 13th Street in February …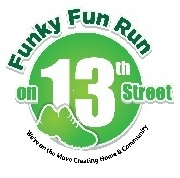 So, I've just started a Team Fort Lauderdale for the Funky Fun Run ,   ….
…… start training for it like I am  …… write  Team Fort Lauderdale on your training shirt as I will……  you will be making a statement that you are proud of being a Fort Lauderdalian, and getting in shape at the same time!
Here I am just minutes after this morning's training run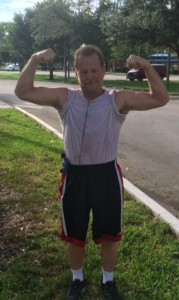 Here I am just a few minutes after that –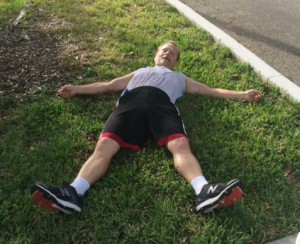 Go Team Fort Lauderdale !!