……. This is another attempt to try and get you to buy a toy for a kid,( for their Christmas cheer), who are getting A's in our local elementary schools, despite growing up in poverty ! We are holding those kids a party, and that takes presents !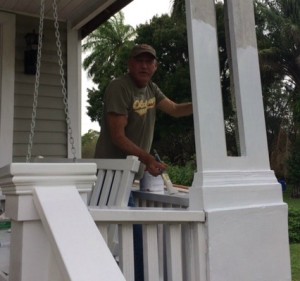 …… We started getting the venue for the gift giving party ready yesterday …..  The shindig  for the kids will be in the Middle River Terrace Park, at the historic, 100 year-old Annie Beck House ……..on Sunday, December 20, from 2 until 5…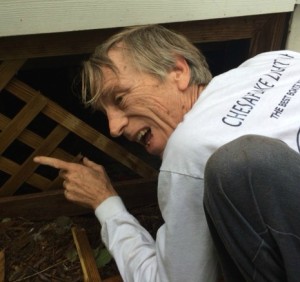 …. Rob was busy yesterday boarding up the lattice work that had been kicked out of the skirt of the historic house, by homeless camping underneath,( gotta make the house presentable for the party) !
….. Now your job is to buy a toy, leave it unwrapped and deliver it to the Christmas Store this week, this week !  …. would you, would you please !!
……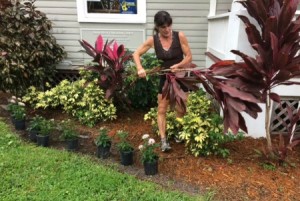 … Look at it this way, buying the toy and delivering it to the Christmas Store this week is far easier than Cindy's job at the historic house yesterday……..
……   The house will be decorated sweetly for the festivities, the kids (and you) will be fed generously, there will be live Christmas music, and the Mayor, and some Commissioners will be there singing the Christmas  carols ( oh boy!)   …
………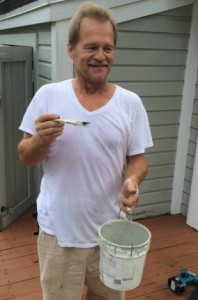 ….After you deliver that toy, this week ( for a boy or girl, doesn't matter), send me an e-mail to tim@timsmith.com, so I'll know that we'll have enough toys   ….We are honoring 75 kids, and to date, have ….  6 toys – Yikes !
…..   If you need to find me, try looking for me at the historic house ! (see above) …
……….     Tim