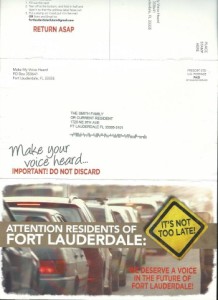 …… The mailer arrived today ….  Came in the regular mail to the Smith Family ( or Current Resident)  …..
It demands …….
……………    ATTENTION RESIDENTS OF FORT LAUDERDALE: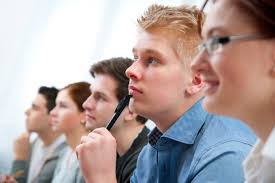 ………  ok, paying attention   ….
It tells us it's
……………   NOT TOO LATE !  
The return address is
……………  Make My Voice Heard –  PO Box   …#350641 …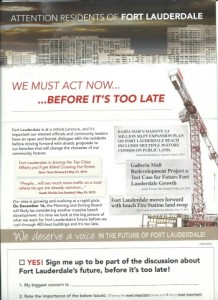 ….When you turn the mailer over, it tells you that  WE MUST ACT NOW   …BEFORE IT'S TOO LATE    ….
……Wow, got my attention again ! ….. So I read on  ….It tells of  "drastic changes" to our beaches  ….. they say it will "change the character of our community forever"   …..   It continues on about the coming development proposals for the Bahia Mar Hotel , the mega-project at the Galleria, the beach Fire station swap ……
…. Nobody seems to know who is behind the mailer (or maybe they're just not telling me!)   ….But it is evident that it is prepared by beach residents that feel the big projects coming to the beach will very bad for the city, very bad for the beach   …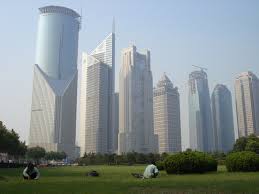 (Not really beach projects, just file photo of big buildings 🙂
…… . Then they ask you to sign up to the discussion by sending an e-mail to fortlauderdalesfuture@gmail.com    
……………. I love when citizens speak up, even if you don't know who they are !
………….  hmmmmmmm ….what do you think?