…. As we have done in the past, the Central City Alliance (formerly known as the 13th Street Alliance), is giving great gifts to elementary school kids in the area that are getting A's, despite living in real poverty – dirt poor !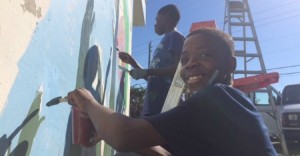 …These kids deserve recognition!  … It's hard enough to do great in school, but when you live in abject poverty  ….well. you get it!
………..  So, please take an unwrapped gift for an elementary-aged boy or girl to the Christmas Store on 13th Street before December 20th  ….. Then join the community at Middle River Terrace Park on December 20th – 2 pm until 5 pm, where we will give out the toys, sing Christmas carols with a live band, Eat…eat…eat…. and be merry, ….. all while doing a great thing  !!!
……..For more info, call me at 954-822-4727