I'm in training.
You see, the 13th Street Alliance, along with the wonderful charity Homes Inc. ( they provide apartments and mentoring to timed-out (18 yrs. old) foster children) is going to hold a fun run/walk next Feb. 21.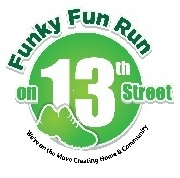 The run will be really cool.  It will start in Middle River Terrace Park (provided the EPA hasn't shut it down), run up along 13th, and back to the park where a giant fun festival will await!
And you can run the race in any funky style you want ( see below for ideas ).
So today I started my training, so I will look real good next Feb.  I ran a 5K in Georgia this morning.  I intend on forming a team, Team Tim, so we can raise money for the charity. I'm thinking that we will be a Team In Training, but that acronym is TIT, and that just doesn't sound right!
Anyhow, I don't know anyone up here in Ga. that runs,  so I tried to recruit a few locals at the "Just People" race this morning.
First I tried to sneak into another team –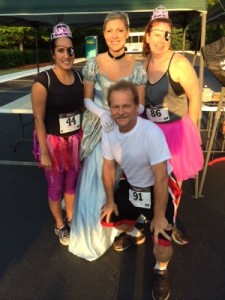 …..but they said sorry, I wasn't dressed right!
Then I thought for sure I could get this loner into a team –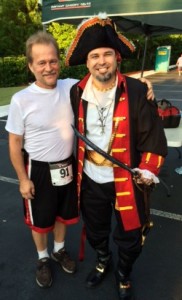 …..argh, he said, and I backed off….
I did finally talk this "princess" into my "temporary" team, but as princesses will do, she had to show me up and lap me a few times before the finish line –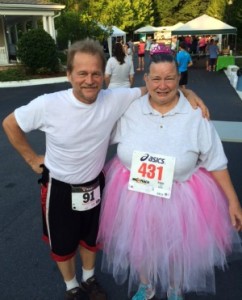 Get Your Motor Running !