The FDEP  ( Florida Department of Environmental Protection) is recommending that the Middle River Terrace Park, on Dixie Highway north of 13th Street, be placed on the EPA's Superfund Enterprise Management System.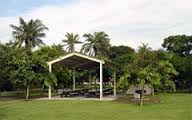 The City park sits next to a site that has been found to have an unacceptable level of arsenic, discovered when the City was considering the site as an addition to their 4-acre park next door.
The MRT park was developed in 2000 and 2001, when numerous dangerous crackhouses and apartment buildings were bulldozed to make way for the park. The neighborhood had pushed for the park, and it has become an important part of the area.
According to City Manager Lee Feldman, there" absolutely were environmental tests done",  back when the City purchased the land in 2000. The City's policies call for environmental tests that search for things such as arsenic before buying land. But Feldman added that no one is sure if something could have happened next door after the city developed the park.
Feldman added that it is conceivable that the park could close, if the EPA testing shows dangerous conditions in the park.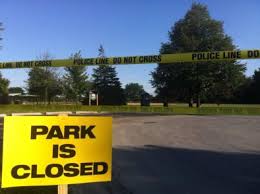 Arsenic is generally considered to be a danger to groundwater, not to land. Tests at the site next door show the arsenic at least two feet underground, and arsenic falls when introduced into the land.
The real concern is arsenic reaching the water table, and making it's way to the Biscayne Aquifer, where much of the City's drinking water originates. That site is being monitored with test wells, and a final determination of site mitigation has not been made.
A former neighborhood President of Middle River Terrace, Laura Croscenco, is suspected of being the catalyst for the investigation into the park. The report sites a local resident as the reportee, and Croscenco had been complaining to city officials for the past year, after her disappointment that the City backed away from purchasing the land next door for the park addition.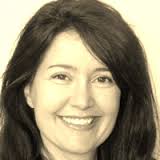 Croscenco
An assessment of the  situation is now planned by the FDEP, where more investigation into the matter will be taken. If the assessment proves problematic, soil tests could follow.