I can't say enough about civic pride !  I think it's what separates us from the animals !
Yesterday, that pride was very evident, when the Middle River Terrace Improvement Club   painted the Dixie Highway Bridge (separates Fort Lauderdale from Wilton Manors), and refreshed the signage and landscape that surrounds it.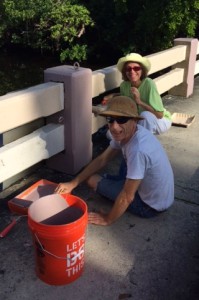 The rain held out as about 20 volunteers sweated and painted the worn out bridge.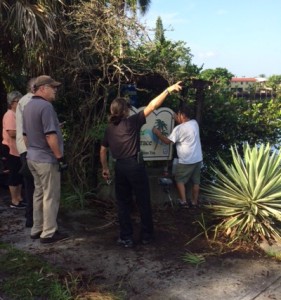 Well, most sweated and painted, some just pointed, and some just stood there 🙂
Whatever you think of our effort, you'll have to admit that we had the most prestigious traffic control –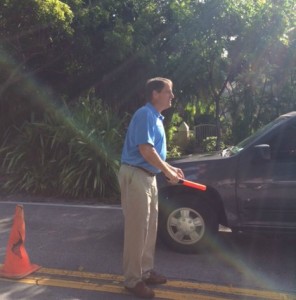 Yes, that's the Mayor telling people to "slow it up" ,  volunteers ahead !
And in the end, the neighborhood looks better, and the people have a new dose of civic pride!