Love Thee Neighbor Plans "Homeless Armada" in Boat Parade
Following his continuing defiance of City ordinances and high-profile protests at Mayor Jack Seiler's home, Arnold Abbott today announced his plan to have a "Homeless Armada" in the annual Winterfest Boat Parade, consisting of a lead boat, a cooking/feeding barge and various support boats.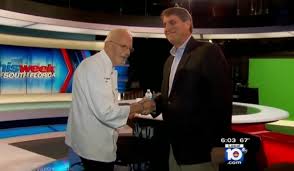 Abbott and Seiler at news conference
Abbott says his plan is to provide food at numerous locations along the parade route so the homeless can eat while they watch the parade.
Although most homeless are downtown or on the beach, he plans to make other stops at parks, residential lots and businesses along New River and the Intracoastal, enabling the homeless to watch the parade from numerous locations, from Riverfront to Shooters and back.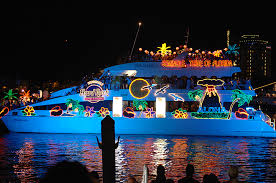 Asked whether he had approval from the Winterfest Committee, he said "I don't ask for permission from the City, why should I need permission from Winterfest.  What are they going to do, have the Coast Guard sink us?"
In addition to the feeding mission, Cross Chartering Yacht Transport lead boat will feature "Homeless Celebrities" who will be available for media interviews condemning the City's heartless attitude.  Awards will also be given in many categories, including most sensational media coverage, and best high-profile local attorneys who are donating their time to insure the homeless are fed somewhere they don't live, and aren't anywhere near their homes.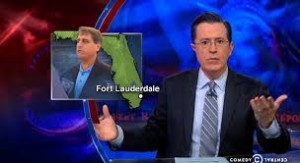 Colbert
                                  City: Fort Lauderale, Fla.
                         Dateline: April 1st  ……….
                                     ….special thanks to Bor ….