# 1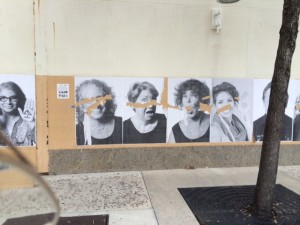 ……    I love these  People Pictures ….. don't you ?     …..  we'e seen them at Fort  Lauderdale High School, etc.,   but here's my question  ….. what kind of animal did  this to these pics  ? …  this 40 person stretch of pics of  our fellow citizens on the County building downtown has been destroyed …. Shouldn't  we just knee- cap the fool that did this ?
…  I hope the pics can be replaced  ….let's not just give in!
#2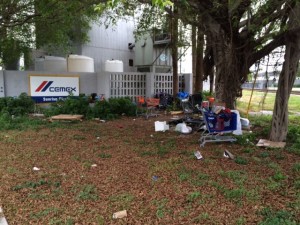 …. This is the trashed out lot next to that really cool little red caboose on Sunrise Boulevard  by Home Depot.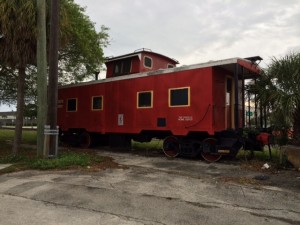 …. Some like to blame the Caboose, but there is no garbage at the train, only next to it in front of the Cemex Cement plant  ……
…. Why can't we stop this prolific homeless person from living next to the  caboose with all his tons of trash ???
…….  2 things 2 fix  ….