… On our last post, we pointed out 2 problems that needed immediate attention in our City, and I'm happy to report that within a week, both problems were solved !
…..  It took a village, so to speak, but that's a good thing  …
….. The biggest group effort was the pile of garbage that made up a homeless encampment near that really cool "little red caboose" on Sunrise Boulevard behind Home Depot. The problem had been brewing for nearly 6 months, and made the city look like a dump!

…. The City was worried about the new homeless rulings, the Cemex plant thought it was a Police responsibility, the neighborhood just complained  .
…but then   … ACTION !
…..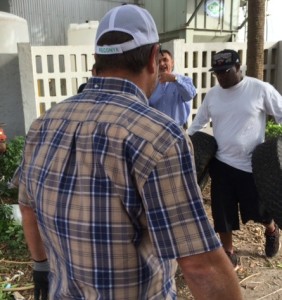 …A tough group of volunteers ( including Cooper Properties pictured above) showed up at 9 this morning to dismantle the encampment   …. A really great Policeman, Sgt. Jamie Costas, had visited the camp the night before and told the inhabitants (including murderer "Jack" – who served 20 years for murdering his wife). that the camp would be going away in the morning …. ( Costas says "Jack" was understanding, and his personal things were gone this morning along with Jack).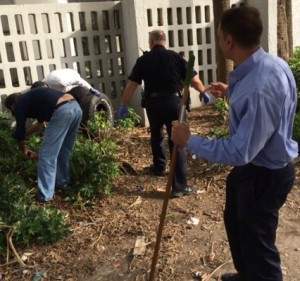 … Commissioner Dean Trantalis (pictured above leaning on rake), and City Manager Feldman worked quickly to arrange for Republic Industries to volunteer pick-up of the refuse …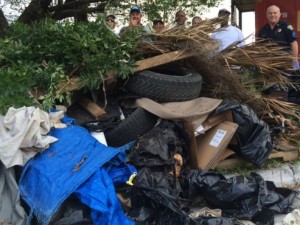 …Let's just say that Republic has their work cut out for them…
…..   Thank you to the dozen volunteers that made it happen, because in the end –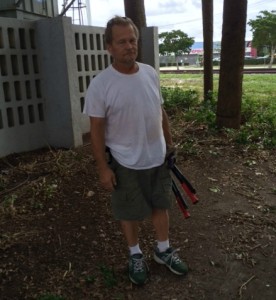 …..   no garbage, and nowhere left to hide !
……… ( oh yea, the defaced People pictures on the County building has also been removed)  …