So I'm wandering across America on an exciting road trip …. that's what Tim is up to now-a-days !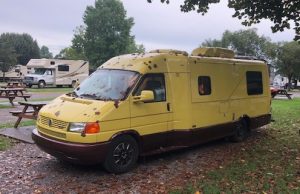 This is our yellow RV   ….  I think I'm calling it the Banana …..it may be a bit bright, but it is all outfitted with everything you need … bed , bath, kitchen, TV, A/C etc….. and it gets 20 m.p.g…… !
The road trip started from our cabin in Ga…..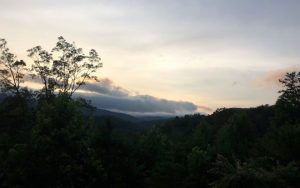 This is our backyard there  …..YEOWWW !
Anyhow,  after leaving Ga., I cruised into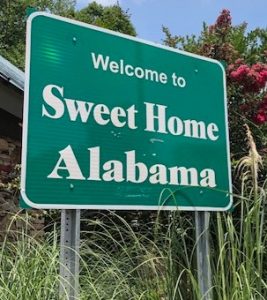 I set up camp just outside Birmingham, and found a typical southern joint and met some friends ….You can also read about Camp Blue camping as it is providing lots of fun,engaging and dynamic program for all personalities.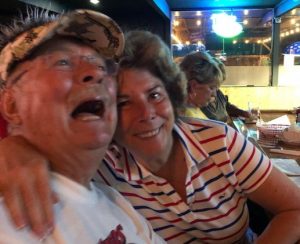 …let's just say they were a hoot 🙂
……. the next morning, it was off to Nashville …..  and what a town … first, I went to see the American Pickers store (it  looked a lot like my son's store Oddballs Nifty Thrift on NE 13th Street )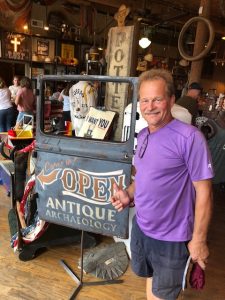 I bought a couple of gifts, and then I went down into town to Broadway, where the honky- tonks are absolutely everywhere…. food drink music …. rinse lather repeat !..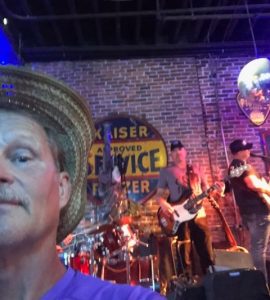 I wandered into one club and the music was calling…. I found myself up on the stage singing "Pretty Woman" ! …… the crowd yelled " do you know how to sing far far away? "….. I didn't know that one so I stopped with one  ….
So, I was already having more fun that is probably legal … before I saw the mirage ….. a whisky tour  …… with samples !!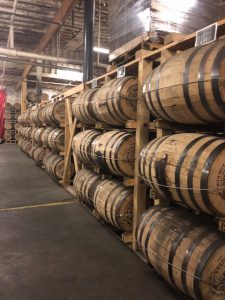 They certainly had plenty barrels , but of course I was only there for the educational aspect – the process of fermenting, aging , the casks that are charred etc…..  and I swear I only tasted the different products as instructed !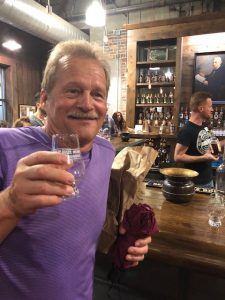 I did buy a nice bottle for later 🙂
….. I'll report back in later  – next stop, the St. Louis arch !