Robert McKinzie is slated to be sworn in as a Fort Lauderdale City Commissioner on Monday.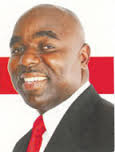 Or maybe not! …. A lawsuit has been filed to stop that, saying that McKinzie does not live in the District, and therefore does not qualify to be a Fort Lauderdale District III Commissioner. The emergency hearing will most probably be heard prior to the swearing in time on Monday.
So, I decided to play detective this rainy Sunday morning and go try to find out if McKinzie lives in District III, or not –
First, I had to have some breakfast, so I headed out to the best soul food restaurant in the city for some breakfast!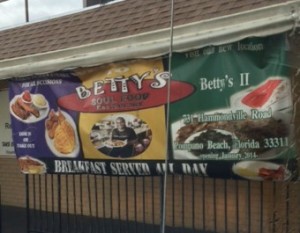 Betty's Soul Food restaurant  on Sistrunk …. Scrambled eggs, polish sausage, and collards ! ….. yummm!
Then it was over to 505 NW 19th Avenue  …… That address is in the District, and is the address that McKinzie put on his application to be appointed the temporary District III Commissioner seat ( to fill the Commissioner Bobby Dubose seat, since he got elected to a State Representative spot on Nov. 4th) . The race to fill the District III seat permanently, will take place  at the regularly scheduled City Elections in March.
The lawsuit says McKinzie does not really live at 505, and  the Property Appraiser lists McKinzie and wife Deberina as homesteaders on a $444,000 house in Plantation in Plantation Golf Estates.
The house McKinzie  claims to be living in at 505 is valued at $68,000. Here it is –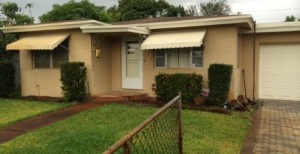 After my collards, I knocked on this door. No one was home .Truthfully, it was a tidy little house, but didn't look very lived in. All the blinds were closed shut, so you couldn't see if it was properly furnished etc. In the front were these old signs –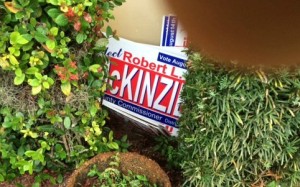 The signs say McKinzie for County Commission, which McKinzie ran for years ago ….  So I couldn't tell definitively  if he lives there or not, …..  but either way, he should probably be disqualified for this next picture – the yard art in the front yard-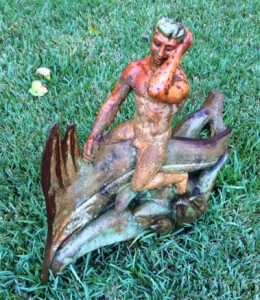 Now that's tacky!  …. But maybe I'll go back later today, maybe first thing in the morning, all inquiring minds want to know-
 Where does Robert McKinzie really live ??