The Fort Lauderdale Riverwalk has never been finished.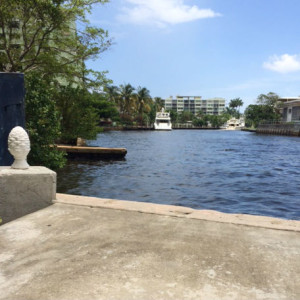 As you can see, if you are walking the Riverwalk toward Las Olas, and are about 100 feet from the oldest house in the City, the 1905  Stranahan House, and take one more step, you will be swimming in the New River.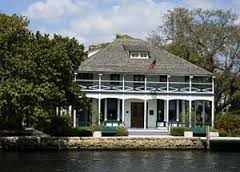 The Riverwalk is supposed to end here, next to the Stranahan House, and then you should continue onto Las Olas,  but controversies between the developer (that owns the land next door), and the Stranahan House, (and the City), has always been a stumbling block.
But this year, those differences were finally worked out, and the Downtown Development Authority, Fort Lauderdale Riverwalk and the City began to make plans to make it happen.
"Not so fast ", said the powerful Marine Industry.
Marine industry kingpin Barry Flannigan, along with others from the industry, went to authorities  responsible for the river with complaints about the safety of the plan. It looked like the effort to finally connect the Riverwalk would be set aside, but meetings between Flannigan and the DDA might be proving successful …..
Here is an e-mail sent to Commissioner Bruce Roberts from his assistant –
On Jun 20, 2014, at 9:30 AM, "Robbi Uptegrove" <RUptegrove@fortlauderdale.gov> wrote:
[Flannigan} called to say he met w/Dunkel, Wren and contractor re: Riverwalk issue – is happy w/outcome and feels the Marine Industry will be very happy too.
                                                           Keep your fingers crossed !