Back in the day -( say 1919), in Fort Lauderdale, there was a important club of ladies called the 1919 club, or the 1919 Study Club.
The Club was made up of the important dames of the town, and started in the home of one of the most important ladies of the times – Annie Beck.  Annie and husband Albert ( the first pharmacist), lived right on Las Olas, until the 1970's, when their modest home was moved a few blocks off the Boulevard.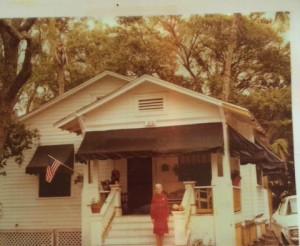 Annie at home, just off Las Olas
Well Annie  died in 1985, at the age of 98 years old.
Fast Forward to 2006.  The house, slated for demolition, was saved by the Broward Trust for Historic Preservation, and moved way across town to the Middle River Terrace Park.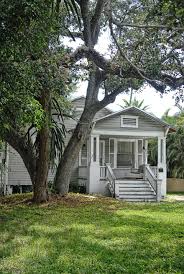 The 13th Street Alliance manages the house there in the park, and offers it to organizations for meetings. This past month, guess who met in there?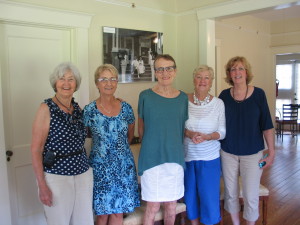 The 1919 Club !   ……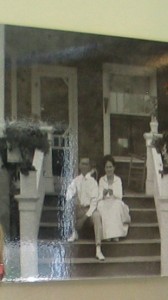 Annie and Alfred would be so proud!