……   So it's about time to vote for Mayor and Commissioners in Fort Lauderdale…..
………   You might not even know that, this being the least active election in my memory. In District One and District Four, the incumbents have already won, because no one even ran against them  ……  So, for the record, I heartily endorse both Commissioner Roberts and Commissioner Rogers 🙂
…….  All the real news is in District III, the area of the City with the most problems, the most crime, the most poverty. I'll get to that in a minute, but first my other pics –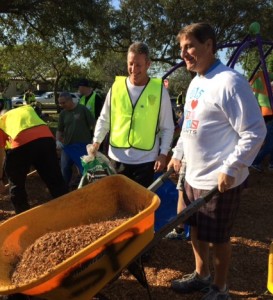 I say let's re-elect Mayor Seiler . Seiler has been good for Fort Lauderdale. This will be his last term ( term limited due to my term limit legislation 🙂 …
……Seiler has two opponents – One is Earl Rynerson, and he hasn't earned anyone's vote. He got active for a bit after Seiler voted against gay marriage ( a mistake of Seiler's , I say)  – so if that is your issue, hold your nose and vote for Rynerson…
Hold nose if you vote Rynerson
…Seiler's other opponent is Chris Brennan –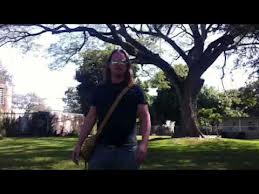 ….Brennan was the main guy who opposed moving the Rain Tree, the biggest of it's species in the continental United States. The Commission voted to let a developer move the tree, though the jury is out on whether the giant tree can survive the move  …..
_____________________________________________________________________
Re-elect Dean Trantalis . Trantalis has had a rocky term, but his opponent, Riverwalk Board member David Tabb, has little experience . I liked what I heard out of Tabb when I interviewed him ….Maybe he will be a future contender ….
________________________________________________________________________
…District Three is an election mess –
Appointed Commissioner McKinzie has had to fight in court to retain the right to run  …. Three issues were finally found invalid to disqualify him, but the attention to his residency question might have hurt him……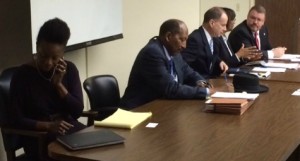 This is a pic in the courtroom ….. That's City Attorney Everett, second from top, who said nothing during the hearing other than "I'm Cynthia Everett, City Attorney …..
But the race is getting even  uglier  …..
…….I just got a mysterious letter in my mailbox maligning McKinzie's opponent – Donna Guthrie…
………  It was a copy of a Palm Beach restraining order against Guthrie from her grown daughter. Guthrie say she was trying to remove her grandchild from a sexually abusive home, and that the child has now been removed and is in foster care…. I was satisfied with the explanation   …
….For me, I think Guthrie would make a better Commissioner than Mckinzie  …I say vote Guthrie …….