The Central City Alliance 

is once again giving toys to some of our disadvantaged elementary school kids  that have been chosen because they are excelling in school, despite their challenged conditions …
We have notified their parents, and are holding a Christmas party for them at the Middle River Terrace Park (1329 N. Dixie Hwy),  this Sunday, Dec. 17, from 2 pm to 4 pm  …..
Here's where you come in  :
 take an unwrapped, new toy for a boy or girl, ages 5 to 12, to the Christmas Palace on NE 13th Street by Friday …… We are very light on toys this year and really need your help ….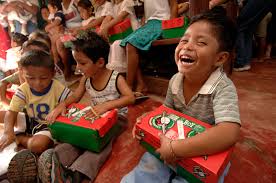 …. then, we are giving the toys out at the Middle River Terrace Park this Sunday (Dec. 17), between 2 and 4 … We are providing hamburgs, hot dogs etc., and giving the kids a very nice party …. Santa will be there    …
…..
thanks for your help ….. Tim Smith … 954-822-4727